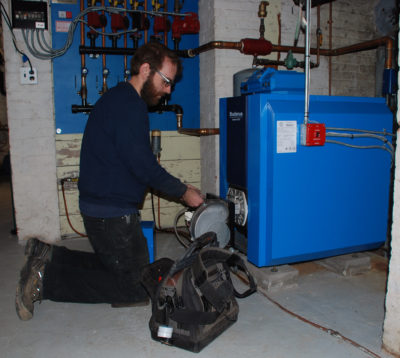 Dole Fuel Oil Inc. offers yearly tune-ups in order to keep your heating system working at its optimal level. Our licensed and insured service technicians will come to your home or business and perform a comprehensive cleaning and inspection of your oil burner.
An important component of this service is to test its efficiency. After the burner has been serviced, the flame must be set. This means the combustion air needs to be set for the highest efficiency without sooting the appliance.
Our trained technicians run a diagnostic analysis to ensure that your system is running at its peak efficiency. They will review their assessment findings with you in order to determine if it is time to replace your heating system.