Does the thought of spring cleaning stress you out? We know how daunting the idea of doing lots of work in and around your house to get it ready for warmer weather can be. It doesn't have to be so demanding. They key? Work smarter, not harder
Three Outdoor Tasks to Take On This Spring
Pruning Trees and Shrubs. Not only is this an essential task when it comes to your home's vegetation, it also has benefits when it comes to your air conditioning system. It is important to keep bushes and shrubs away from your central air conditioning unit. Use a hand saw for branches larger than ½" in diameter. For anything smaller, hand pruners will do.
Flower Beds & Borders. It's time to rake the beds and free-up borders of your garden and lawn. Again, this task has multiple benefits when it comes to keep your cooling system in tip-top shape. The less dead leaves and brush around your outdoor system, the better. Use a rake and a shovel to collect dead foliage. Add mulch to your flower beds for a crisp, clean look.
Paths & Patios. Since you will be spending lots of time entertaining guests this season, make sure your walkways and patios are looking their best. Brush them off and push gravel back into place where necessary. Power wash any areas that have accumulated moss and dirt over the winter.

Tackling the Indoor Chores
The great minds at Good Housekeeping magazine have created this checklist that breaks spring cleaning down into 30 days so you can tackle one chore at a time, then relax on the hammock or chaise lounge as a reward afterwards.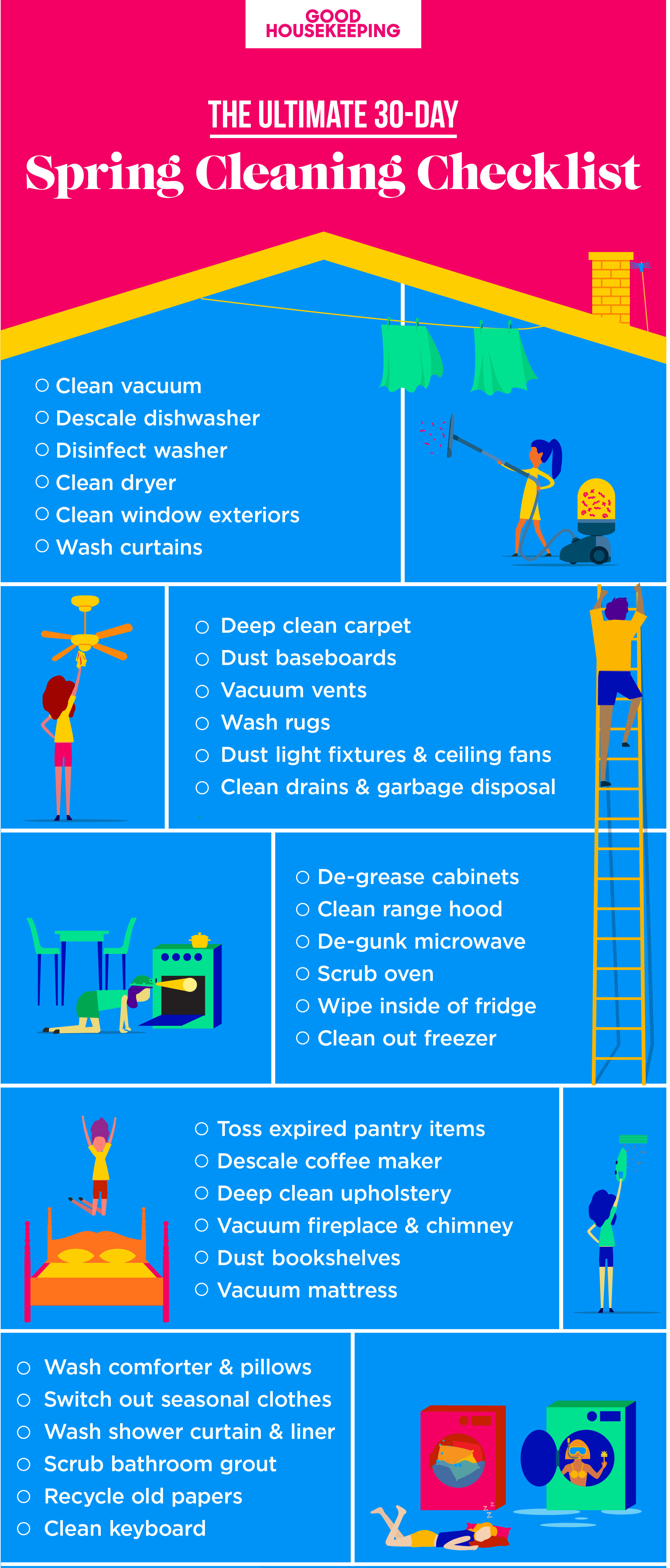 At Dole Fuel Oil, Inc., we can keep you warm, cool you down, and keep things flowing. Call on us for all of your heating and air conditioning needs this season and don't forget to connect with us on Facebook!